Automatic machine for the continuous production of hamburgers and meatballs. Essential for large communities, laboratories of meat and those who need to produce quickly and accurately. Perfect results: it prepares pieces that are always perfectly identical in size and weight, providing a large production of hamburgers (1200/h) and meatballs (2400/h).
GREAT EXTENT AND REGULARITY OF PRODUCTS WEIGHT (10 TO 240 G)

FULL STAINLESS STEEL WORKING GROUP

TOTAL REMOVABILITY AND DISHWASHER WASHABLE

IP 55 PROTECTION DEGREE
ROBUSTNESS AND RELIABILITY
The machine is compact and composed of parts that do not require preventive maintenance. Ventilated motor, hopper and mixing group are constructed entirely of stainless steel.

PRODUCTIVITY
Hopper capacity is 15 liters assuring a continuous and silent production. The machine doesn't need any special installation and requires just one single operator to work.

SAFETY
The motor is completely isolated and thermally protected. The machine has magnetic sensors in sequence to protect without hindering the work. All parts in contact with the product meet the international standards.

PERFECT RESULT
It prepares pieces whose shape and weight are always perfectly equal in grams (60-240 gr), thickness (5-27 mm) and diameter (90-98 mm)

EASY TO USE
Hopper, shapers blades group and interchangeable stainless steel disks are easily removable and dishwasher safe.
The engine is protected by casing can be cleaned with low pressure nozzle.
The machine doesn't need particular installations and requires just a single operator.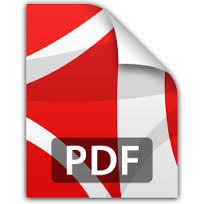 Download Catalog

Request Informations