With the complete range of Aurea peelers it is very easy to prepare recipes with fresh vegetables and salads rich in taste and color, dramatically reducing the run-up to cut. The multi-purpose version in particular can provide as many features requested in the kitchen as peeling potatoes, carrots, onions, garlic, scrubbing vegetables tidings, spin-drying salads, scratching mussels.
IDEAL MODEL FOR MEDIUM PRODUCTIONS
WIDE RANGE OF DISKS AND ACCESSORIES AVAILABLE
2 SPEEDS TO OPTIMIZE THE RESULT OF EACH DISK
STAINLESS STEEL BODY AND PORTHOLE FOR PERFECT SEAL AND HYGIENE
A CHOICE OF SIMPLICITY
For practical use, the machine has a timer to set time and has always stable and perfect results with each type of food. When you start your machine after setting up the timer, these controls permit the water entrance in the chamber with a solenoid valve and at the end of the cycle it stops automatically the water and the rotation of the disk.

TWO SAFETY LEVELS
The machine has two micro-switches for safeguarding the operator from unintentional errors.

A COMPLETE WORKSTATION
The PV series is completely supplied with adjustable feet for floor installation, also has a full tub filter for collecting scraps, indispensable to keep perfectly efficient the discharges of the kitchen.

DUCTILITY ADVANTAGES
Working with only one machine and adapt its functions to the needs of the moment is really useful in each kitchen, especially if you must produce a wide variety of dishes always fresh in a short time and if you're in a hurry you can reduce the processing of potatoes and carrots thanks to the abrasive side range.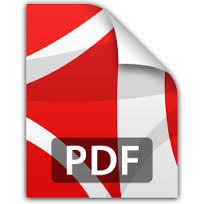 Download Catalog

Request Informations