This vegetables cutter is dedicated to gourmets seeking for a table top version able to store within the cutting chamber very bulky vegetables such as cabbage, eggplant, very large potatoes and onions in order to get cuts with uncompromised quality. Therefore, it is easy now to get slices or long potato strips ready to grill. Also the productivity increases dramatically and with the cylindrical tube you can do slices of carrots, courgettes, leeks, and also the delicate cut of mushrooms, radishes, etc, quickly.
NEW MODEL IDEAL FOR LARGE VEGETABLES
INNOVATIVE HEAD, MADE OF STAINLESS STEEL AND TREATED ALUMINUM
CUBES GRIDS TREATED FOR DISH WASHING
COMPACT AND MODERN DESIGN
Thanks to its compact size (W25 cm) each model can be easily installed directly on table work plan.
The machines design, as a result of its harmonious lines, shows character and highlights the construction quality and the attention to right ergonomics.

EXCEPTIONAL CUTTING VERSATILITY
Thanks to the wide Ø 190 mm hopper, getting slices or long strips of potatoes ready to grill is now easy; also the productivity increases, and with the cylindrical tube you can quikly produce slices of carrots, zucchini, leeks, and also the delicate cut of mushrooms, radishes.

NEW HIGH-PERFORMANCE MATERIALS
The new hopper that characterizes the TV200 is designed to provide a tool capable to better withstand many washings in the dishwasher combined with appropriated detergents; so the use of stainless steel with a 25/10 sheet thickness and the special treated aluminum offers a unique features for this special tool.

DOUBLE SAFETY LEVEL
The machine is equipped with 2 micro-switches to safeguard the operator from unintentional contact with moving disks.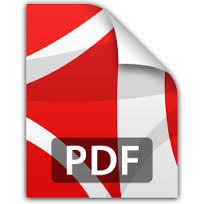 Download Catalog

Request Informations