It is the ideal version for all medium and large kitchens which needs to produce large quantities of product in a short time.
This cutter offers high cutting quality and quick adaptation to any vegetables. Thanks to the two interchangeable hoppers with the same power unit, you can configure the machine according with the cutting need and with the targeted productivity.ù
NEW MODEL DESIGNED FOR LARGE PRODUCTIONS
FULLY INTERCHANGEABLE STAINLESS STEEL HOPPERS
UNMATCHED CUTTING POWER AND WORK SPEED
NEW DICING GRIDS TREATED FOR WASHING
HOPPER FOR EVERY NEED
The lever entirely built in stainless steel, allows to work every vegetable, even the most massive, with a high quality and direction of cutting control. Indispensable for the cutting of cabbages or the slicing of eggplants, carrots and zucchini. When you open and close the press device during the loading, the lever activates automatically the stop & go function, eliminating the unnecessary stops. The free gravity hopper, also stainless steel made, is ideal for working large amounts of medium sized food, when it is not necessary to strictly control the cutting sense or to reach a strong cut precision.

AN EXCELLENT WORKSTATION
The trolley available for machine installation has not been designed as a simple support, but as a real productive workstation. It has an ideal height for the placement of the machine, which promotes and does not tire the operator when loading or picking products. Also this support is fully constructed in stainless steel AISI304 and is ideal to accommodate standard "Gastronorm 1/1" basins.

DESIGN, STRENGTH AND POWER
Sophisticated lines and substantial thickness of steel sheet and size compactness transmit the extreme power of TV300 to react to any type of solicitation or production demand.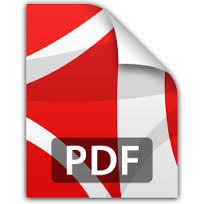 Download Catalog

Request Informations